Welcome in the fascinating world of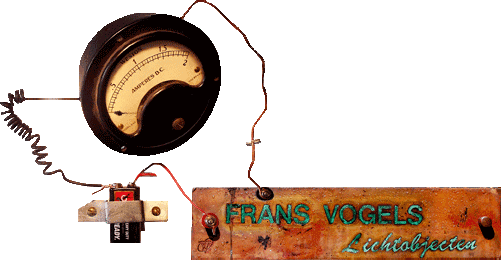 Frans Vogels (1957), who studied Plastic Design at the City Academy of Maastricht, currently applies himself to creating objects that look industrial and relate to the technique of the 19th century. The artist works up old and new materials. The old materials often have already had a industrial function such as: ammeters, voltmeters and pressure gauges, switches, old laboratory glass, copper and brass parts from the interior of machines and devices.
His studio in which he collects these materials breathes the atmosphere of a workplace of an inventor. With new materials such as glass, water pumps and light he combines
parts which are stored all around him by means of searching, associating and experimenting. When the object is finished, you get the feeling you are looking at a great invention. You see water streaming through glass. Lights illuminate, indicators jump. You automatically make up for yourself what the device does because the parts look necessary, and it 'works'.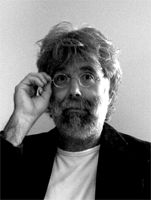 © 2007-2019 F. Vogels